This was the first time when I came to Singapore ( well - the first international trip as well ) and in hindsight, one of the best decisions I took to stay in Singapore for 4 weeks 🙂 
These 4 weeks were absolutely crazy - To meeting amazing B2B SaaS Founders in Singapore, amazing investors and meeting so many new folks in SaaStr APAC - I'm taking a lot of friends on my way back to India ❤️
I have always loved to document how my trips - and I would love to share how my experience in Singapore.
Getting my US visa rejected on the 2nd day of my trip!
I had been waiting for this day for the last 2 years now - Waiting times for a B1/B2 visa in India were really long, which is why
Sri
( my co-founder ) and I thought of applying for my visa in Singapore.
But why a US visa? Sri and I wanted to meet B2B SaaS Founders and Angel Investors in the valley to talk about potential synergies for Shifu Ventures. We were also planning a 5-month road trip where we'd be meeting 600 B2B SaaS Founders and Investors. Here's a quick snapshot of what our plan was.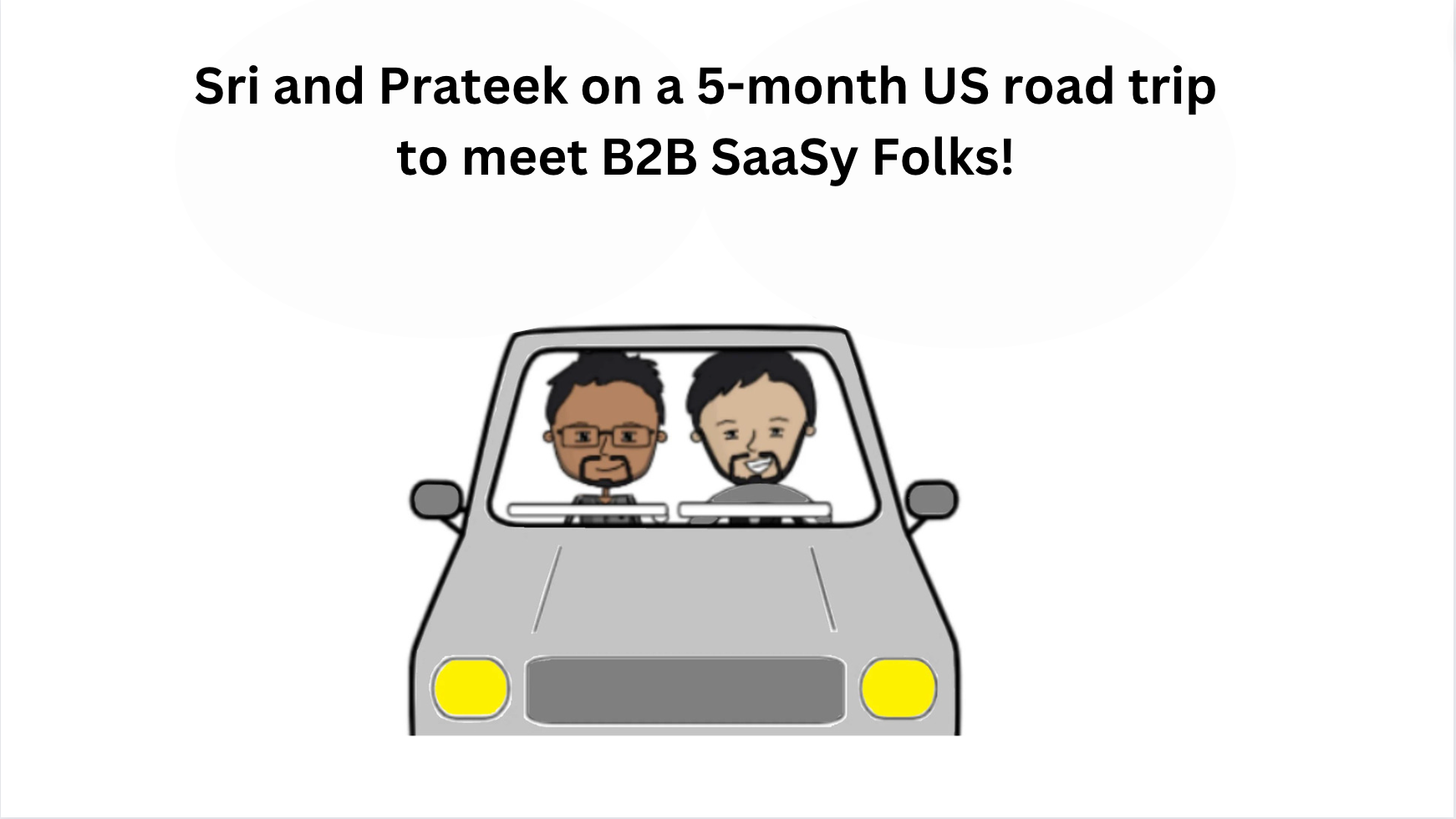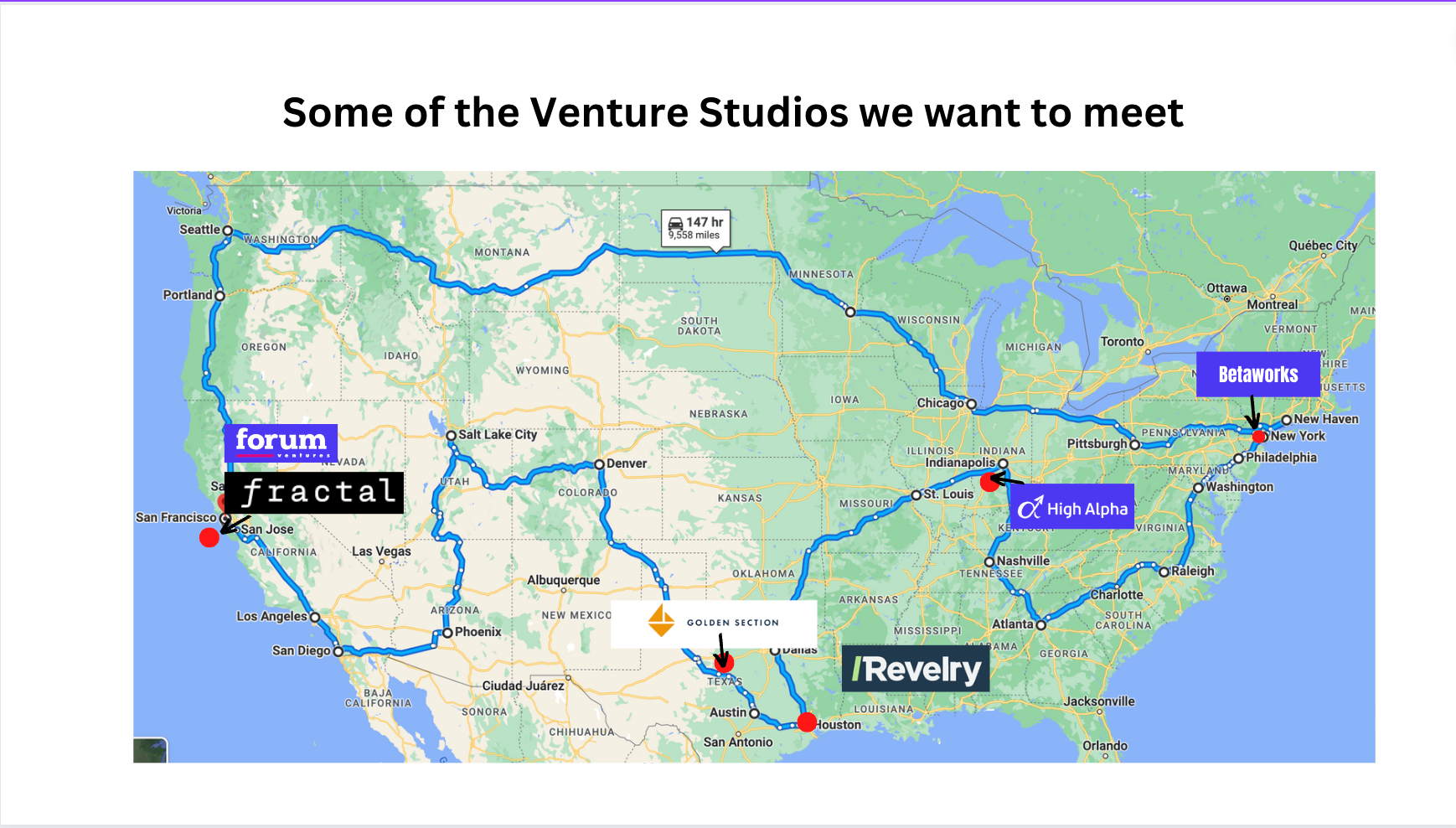 We consulted a few ex-visa counsellor officers ( And yes, they charged a bombb! ). They mentioned that I'd be highly likely to get the visa. We booked our US itinerary and I was so excited that I'd be flying to the US from Singapore.
With a 100-pager of documentation, I left for the US embassy in Singapore 👣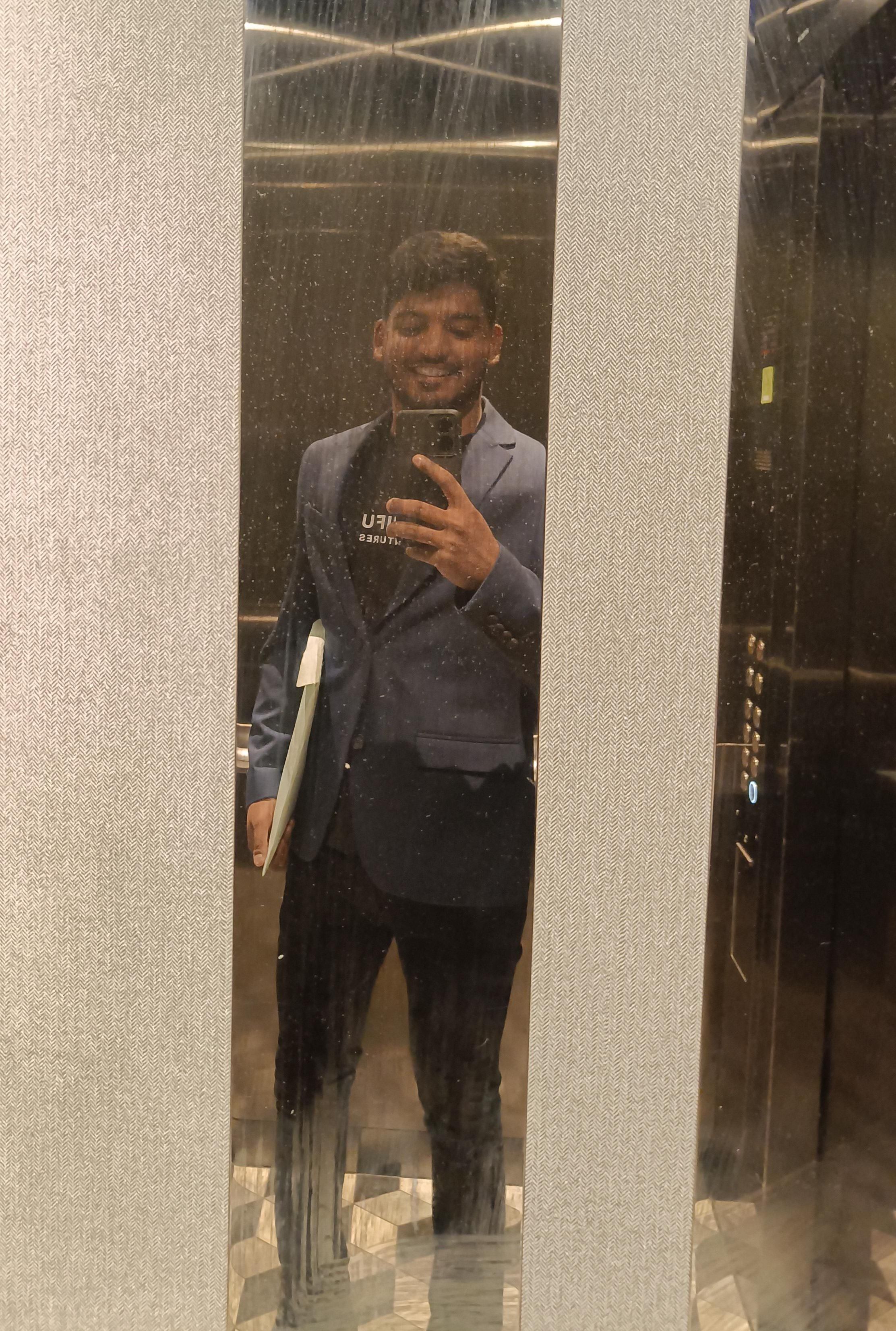 As soon as I reached, I was taken inside the office. There was a long queue inside giving the interview in front of me and I could feel the tension inside the room. The vibes in the room kept on fluctuating - Every time someone got approved, there was hope and while people got rejected there was a clear disappointment on everyone's face!
And then it was my turn.
Interviewer: 'Why do I want to travel to the US.'
Prateek:- 'I am the Founder of the company called Shifu Ventures, and I'm currently travelling to the US to meet founders and investors in San Francisco. We are also raising funds from…..'
Interrupted.
Interviewer- 'Have you travelled anywhere apart from Singapore and India?'
Prateek:- No. I haven't.
Interviewer:- I'm sorry you don't qualify for the visa for now. Thank You!
I was given the 214B form that talks about the rejection reason being a 'Potential Immigrant. I stood there for a while and couldn't make any sense of it.
The interview lasted not more than 30 seconds, maybe the shortest interview in the room. I couldn't make any sense of what could have happened and why the counsellor officer didn't ask me the other questions.
I took my documents in complete disappointment and headed over to the back gate of the embassy!
Getting my shit together in a foreign city!
I sat outside the US embassy for half an hour, rewinding what had just happened to me!
"Where did I screw up?"
"What could I have done better?"
"Why was I not asked any other questions?"
With all the plans we had already made in the US, it was so hard for me to come to terms with the fact that I wouldn't be travelling to the US now.
After a while, I called Sri and spoke about my experience. Although both of us were not happy, the show had to go on. We decided that Sri would be doing this car trip alone for two months, and then we'll try for my visa again.
I locked myself up in my hotel room. Being all alone in a foreign city with no one to share how I felt made me realize how sometimes we take those close to us for granted. I was missing my parents and friends so much.
Unexpectedly, I got a really sweet message from a vendor that I had worked with to build my visa strategy - It's a really good one, you
should see it here
!
Sometimes you just have to get going with the fact 'It is what it is'
Took a day off just to get my shit together - And I was back with all the energy to have so much fun in Singapore ❤️
Meeting amazing folks in B2B SaaS before SaaStr!
I came to Singapore for four weeks mainly for:
Travelling to a new city ❤️
Meeting B2B SaaS founders and investors in Singapore
Before coming to Singapore, I had started reaching out to a lot of B2B SaaS founders in Singapore, talking about how I would love to meet them. 🙂
I wanted to meet all these folks, either over coffee or lunch, so that we could spend enough time understanding what both of us are building. Also, it would be a great opportunity for us to discover the current challenges B2B SaaS founders are facing in terms of building the product, recruitment or scaling their team.
All these learnings would eventually help us build our venture studio for B2B SaaS, the right way!
But how did I book meetings?
I have been an SDR in the early stages of my career, and have since become an Account Based Marketing Lead. This experience has helped me to build effective email campaigns that ultimately result in booking meetings.
Akshaya (Founders Office @Shifu) and I used to sit down and send highly personalized emails to people we wanted to meet before SaaStr!
Here are the stats for the campaign that I built:
Happy to talk about the campaign if you want to connect!
Experience of meeting folks before SaaStr 🫂
Travelling in metros, from one station to another - doing 2-3 meetings a day was an amazing experience. Not only did I was travelling the city, but I was also going to amazing cafes for breakfast or lunch! And, all the conversations were amazing - Taking so many learnings back ❤️
Nothing can discount the bonds you make in in-person meetings 🙂 Zoom only takes you so far!
Here are a few snapshots of the meetings I had with different founders ❤️ 
My Experience in SaaStr APAC! 🚀
This was the first ever SaaStr event that I was a part of. And hell yes - It was absolutely amazing! 🙂 It's so good to see how B2B SaaS is booming and how different people are working on so many different problems all across the world ❤️
Pre-SaaStr Event - Draper Startup House 🏠
There was a lot of buzz before SaaStr about the event where
Gaurav
,
Founder - NextBillion
and
Amit
,
Founder - Allevents
were talking about how they scaled their companies.
Some of the learnings that I took back from the discussion! 🙂
Amit has bootstrapped Allevents and he was profitable right from 2nd month in the business

His team and he started Allevents right from college.
Amit mentioned how it's really important to be clear about why you want to fundraise

He mentioned an instance where he got an opportunity to raise funds when an investor had put a term sheet in front of him and gave him an hour to take a decision.
In hindsight, Amit was really happy that he didn't take the money - and bootstrapped Allevents. This taught him how to use money effectively for his startup.

For Allevents, the game was to be really good with SEO - but they faced a lot of challenges during COVID

Google didn't show the category 'Events' during Covid - since there were no events happening at that time.
The traffic of Allevents fell down by 90%, which directly impacted their revenue - which was also down by 90%

Amit shifted his mindset to having employees with a performance mindset.

Amit and his team faced a lot of challenges during Covid and his team was cut short since they were not able to give appraisals to employees.
With the new hires, they made sure everyone was judged on their performance - This enabled them to have a performance-driven culture.
Gaurav had worked at Ola and Grab before starting out to build NextBillion.ai.

Gaurav has a B.Tech in Computer Science and has also completed an executive leadership program at Harvard Business School.
Gaurav raised a seed round while building NextBillion.
Gaurav mentioned the potential markets B2B SaaS founders can tap into:

Indian Market - The market is still new to B2B SaaS, and the buying capacity is not high.
US Market - This is the ideal market to be in. Although the competition is high, the rewards are also high. Additionally, you receive a response very soon (either a Yes or No) from prospects.
European Market - Things move very slowly here. You hear a Yes or No very late in the process from the POCs.
Gaurav mentioned the challenges faced while building a remote-first team:

"You can't build a remote team culture in the same way you build an in-person team culture. Both of them are very different."
Maybe in an in-person team, you'd be following up on a few tasks since all of the teams are on the same floor. You can't do that in a remote culture. You have to give employees space while they're executing their tasks.
You have to build a safe space for employees to work in.
You need to hire rockstars who can work in the remote team. Sometimes some employees are really good, but they aren't meant for remote work. You need to hire the right people.
Initially, the sales should be founder-led. Once there's a process, it should be handed over to a team.

The founder should be doing the sales themselves and understanding how the market works until there's a repeatable playbook.
You can't expect to hire salespeople and have them figure out how to go about things themselves. You need to handhold them initially.
P.S.
Prahlad
did a fantastic job of hosting the event as a moderator ❤️
SaaStr APAC 🚀
1000+ B2B SaaS Folks under one roof 🤯  The team at SaaStr put all their efforts to make sure all of us had a great time at the event! ❤️
Opening Night at Lavo
At around 200 metres from the ground level - the first event was at LAVO. This was mostly a networking event where B2B SaaS Founders could meet each other and talk about what each of them were building!
This was my first networking event where I saw many people speaking with each other. After a while, it felt like "Speed Dating," where everyone was trying to speak with as many people as possible, either to learn more about what they were building or to explore potential synergies.
For me, I wanted to speak with founders to discover how they are currently building their B2B SaaS startup and if they are facing any challenges. This would help us understand the major challenges that founders face at different stages of the startup while we build our Venture Studio.
After having a few amazing conversations with people and collecting over 20 business cards, I headed to BayFront to lie down and have some "me-time" after speaking to so many people in the crowd.
The D-Day!
And finally, we were at SaaStr APAC! 😎
Right from seeing folks networking, to sponsors working really hard to make sure they do an incredible task → I could sense how everyone was enjoying it ❤️
Here's how a jam packed conference with 1000+ folks looks like!
For me, I met some old friends whom I had met before SaaStr, spoke to new founders in the conference hall to talk about how they're building their startups and attended a few speaker sessions!
Overall, I was so happy to be a part of SaaStr APAC. 🙂 My belief in building a Venture Studio for B2B SaaS has increased multifold by seeing how B2B SaaS is booming all across the world!
What's next? Connecting with the folks that I spoke to in Singapore and learning more about how they've been going about building their companies in detail. 😀
Here are a few things I learned from my first networking event:
Networking can be tiring, but once you get the hang of it, it can be enjoyable!
It's better to focus on quality conversations rather than quantity. Networking isn't a numbers game.
Having genuine conversations is crucial. Don't just try to sell yourself or your product.
Make the conversation about the other person. Try to understand their perspective and find potential synergies.
And most importantly, enjoy your time!
And finally, how can we forget this photo - ' The one with Jason 🙂 '
Taking a lot of friends and memories back to India! ❤️
This is a dump of some of the photos I took over the 4 weeks I stayed in Singapore! Now that I look back, give so much nostalgia!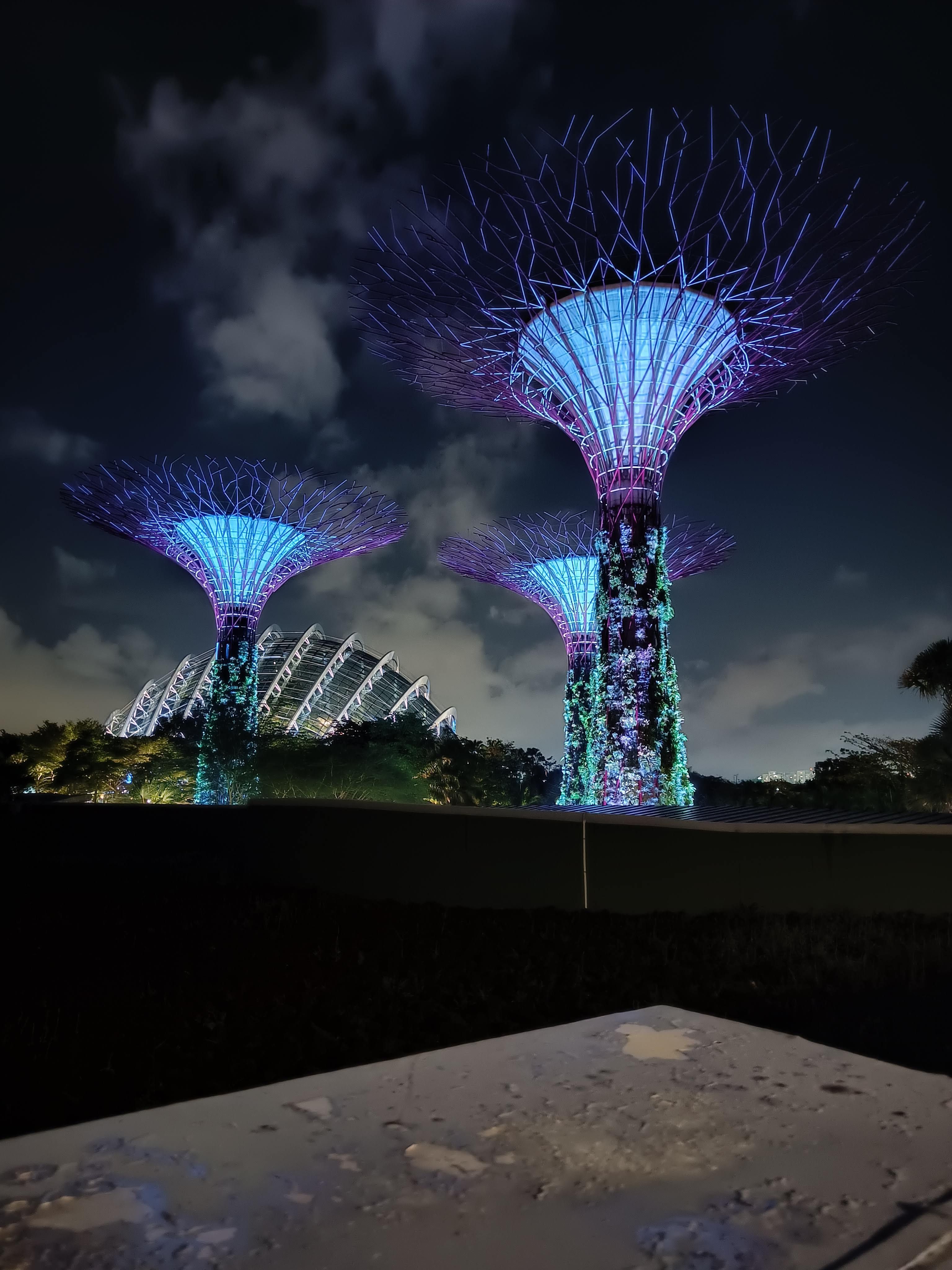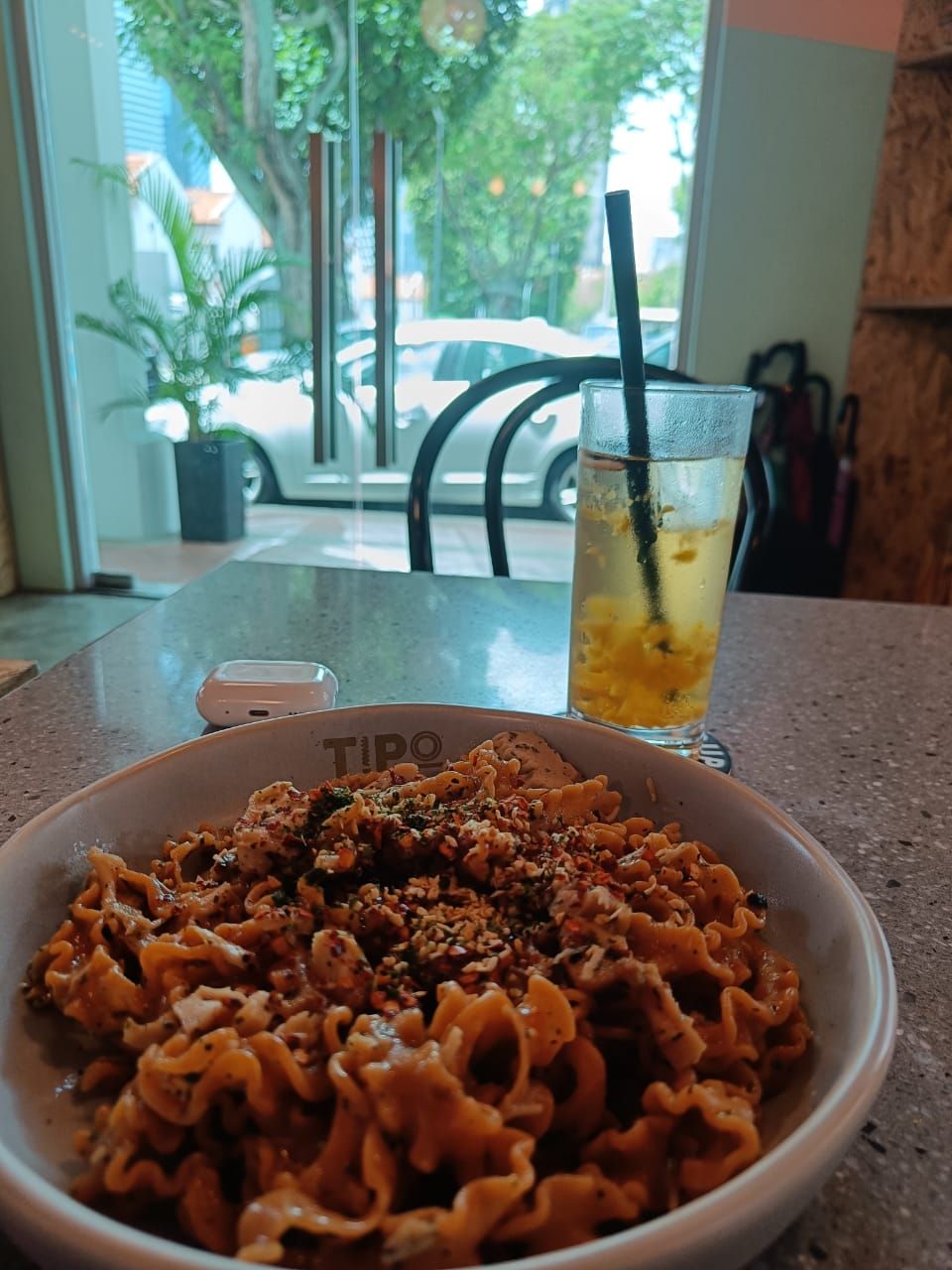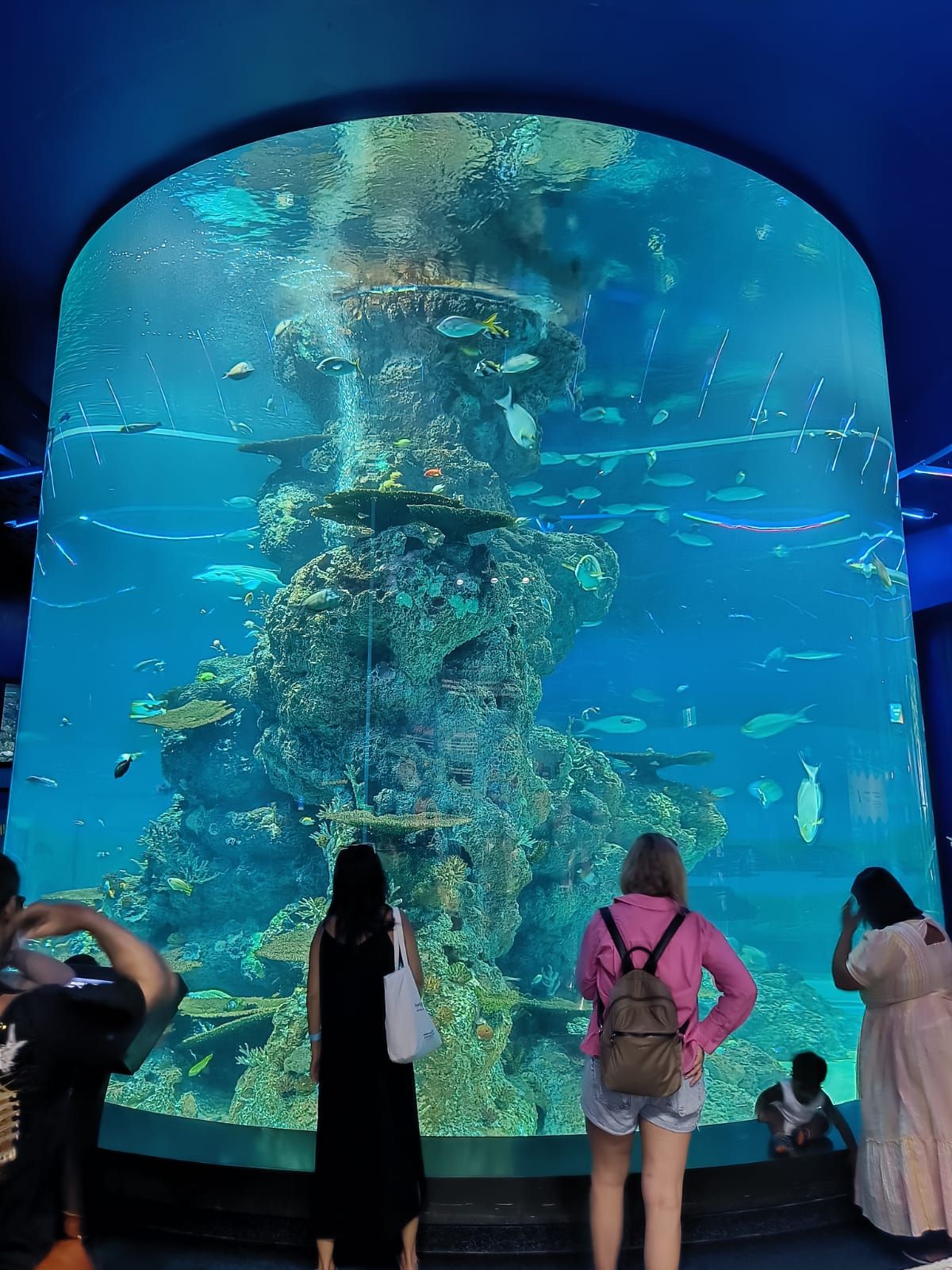 ---
Hope you enjoyed reading my experience! 🙂
Happy to connect with anyone of you who would like to know more about what we're building! 🙌
---